INTENSE PULSED LIGHT (IPL) THERAPY

(For clear, even skin with no freckles, a youthful glow or permanent removal of unwanted hair)
IPL Treatment is renowned for delivering remarkable results in a non-invasive manner, for a wide variety of skin conditions.
This includes the reduction of fine lines, acne scars and brown spots or freckles, minimising of pore size, increasing of skin
elasticity, smoothing of roughly textured skin and removal of unwanted hair.
The therapy consists of a series of 6 or more IPL treatments that penetrates the deeper layer of the skin. There is no
downtime for undergoing IPL therapy. The skin is treated with a sonar gel during the the treatment
which is virtually pain free.
WHAT IS INTENSE PULSED LIGHT?
Exilite (IPL) offers Progressive technology for hair removal, acne reduction and skin rejuvenation as well as pigmentation
treatments.
IPL Treatment for Clear Skin and Youthful Glow
IPL remains the golden standard for delivering remarkable results in treating wide variety of skin conditions in a non-invasive manner.
What is IPL Used For?
Reducing fine lines

Minimizing pore size

Reducing acne scars

Increasing skin elasticity

Diminishing flushing or redness

Reducing brown spots

Erasing broken veins

Smoothing roughly textured skin

Removing unwanted hair
Pigmentation
IPL is providing excellent results in pigmentation treatment. IPL passes through the epidermis and
penetrates to the dermis, where the blood vessels, pigment cells and collagen are found.
IPL For Freckles or Brown Spots
Over 2 to 3 week period, your brown spots or freckles will darken and then flake off.
Camouflage makeup can conceal any discoloration which usually resolves within a week.
After IPL therapy, it is important to wear sunscreen to avoid sun exposure and prevent sun damage.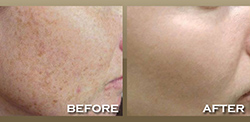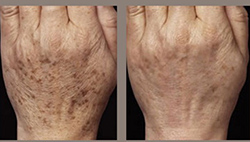 IPL is successfully used in men and women for permanent hair reduction. It is administered in a
series of 6 to 8 treatments (depending on the hair growth of the patient), repeated every 4 to 6 weeks.
Sun exposure should be minimized during the course of treatments for up to 2 weeks.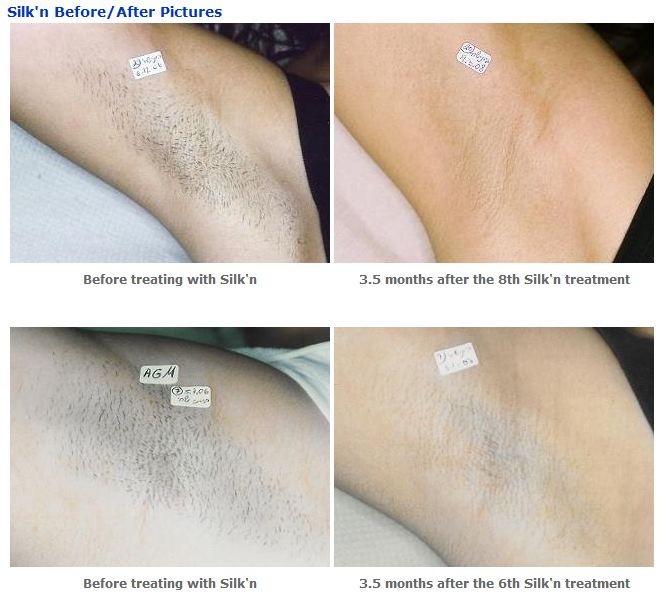 IPL - Pricelist
IPL - Hair Removal

Unibrow

250.00

Nose

250.00

Ears

250.00

Upper Lip

450.00

Chin

500.00

Chin & Neck

800.00

Shoulders

950.00

Under Arms

500.00

Hands

300.00

Back

2500.00

Feet

300.00

Umbilical Line

400.00

Bikini

500.00

Full Bikini

1000.00

Top Legs

2000.00

Lower Legs

2000.00

Full Legs

3000.00
IPL - Pricelist
IPL - Skin Rejuvenation & pigmentation

Face only

1000.00

Face & Neck

1500.00

Chest

900.00

Hands

500.00

Scars

100.00 per shot